Building Ontario's
next generation of connectivity
POWERING ONTARIO BUSINESSES
Sentrex is one of Ontario's leading providers of high-capacity, high-availability and multi-use communications infrastructure providers – and a partner to leading organizations across the province. We specialize in delivering efficient, scalable network infrastructure from network design and engineering through to construction, installation and deployment. We have partnered with leading Canadian telcos, such as Bell Canada, Beanfield, Cogeco and Zayo to provide turnkey telecommunications network infrastructure services for decades.
With more than two dozen experienced engineers and designers on staff, we have designed and built some of the largest communications network infrastructure across Ontario. Our team has deep expertise in all aspects of network design including planning, permitting, zoning, licensing, approved and stamped CAD drawings and more. We regularly work with municipalities, environmental authorities and other local governmental and private sector teams to deliver comprehensive and bespoke infrastructure solutions from stand-alone single site installations to community and province-wide rollouts. Our experience includes fibre optic cabling, wireless turnkey solutions, ultrafast broadband and fixed wireless networks.
PROVEN. RELIABLE.
TRUSTED.
With more than 30 years' experience deploying fibre and wired network infrastructure, Sentrex has the expertise you need for even the most complex of challenges.
Contact us today to see how we can help you with your next project.
"I met the Sentrex family almost ten years ago in a muddy stockyard filled with 100KM of conduit that needed to be installed. Sentrex felt like an organic extension of our company from Day One, not afraid to tackle the hard questions with experienced-backed solutions. I have never needed another principal contractor since. Sentrex has a level of professionalism and industry understanding that only comes with experience, practice and the knowledge of what makes the team and project work."
Robert D. Petruk
Chief Executive and Technology Officer
Gosfield North Communications Co-operative Limited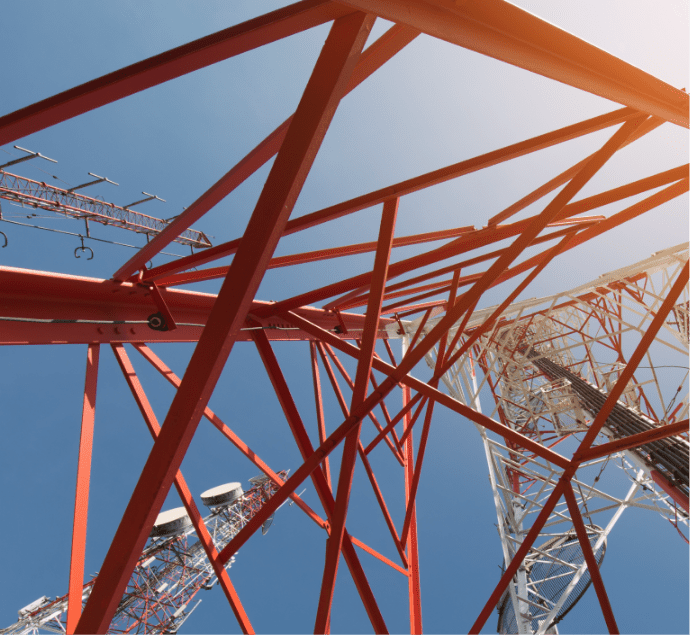 Having installed more than 4,500,000 metres of network cabling, our teams are well-versed in all aspects of installation. Whether it's underground, under rivers or highways, in confined spaces, aerial construction or on an existing utility structure, our technicians apply the latest processes and best practices to deliver the best possible outcome for your toughest challenge.  Our field installation technicians are experts in the construction and installation of networks across all terrains and locations.
Fibre, 5G, Wired Installation
Aerial network construction

Make-ready lashing – fibre, copper, coaxial

Underground construction and restoration

Node installation, utility pole, street and traffic light, strand mount

Fibre splicing, single and ribbon

OTDR testing

Hub build-outs

Make ready and TCP
Restoration/ Civil Construction
Concrete repair and restoration

Hand hole and vault installation

Mule tape and locate tape installation

Utility locates

Rock saw, directional drilling, trenching, keyhole restoration

Excavation

Landscape restoration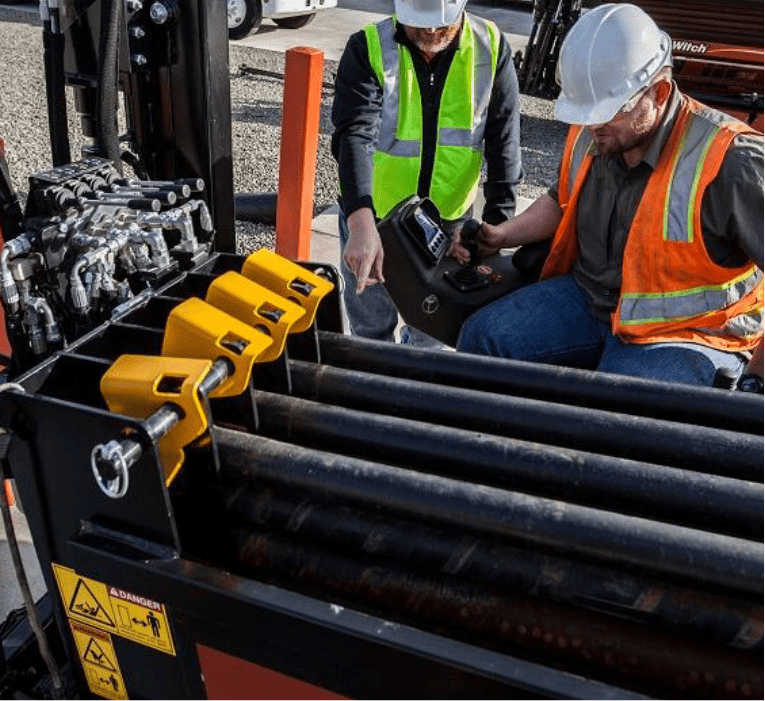 "As a Bell Mobility Construction Manager, I have been working with Sentrex for the better part of a decade now. Sentrex is considered one of our top tier telecom rooftop installers with projects ranging from basic rooftop maintenance, upgrades and overlays all the way to new turnkey rooftop telecom builds. The Sentrex management team and field personnel are very knowledgeable, professional and always pleasure to work with."
– Ryan P., Construction Manager, Bell Mobility
MAINTENANCE/ EMERGENCY SERVICES
We understand how important it is for our client's networks to remain up and running. That's why we have a fleet of equipment and maintenance crews on standby 24/7/365 to provide restoration service wherever and whenever it's needed. Whether you have a regular maintenance and testing contract with us or require an emergency restoration due to unforeseen damage or equipment failure, we'll get you up and running as quickly as possible.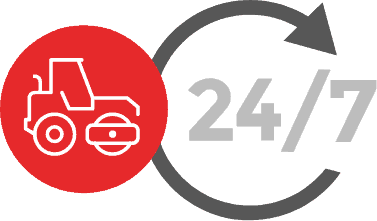 Sentrex is unique within the industry – able to provide full turn-key network infrastructure solutions from network architecture right through to installation and commissioning. We have extensive project management capabilities, access to best-in-class equipment, technology and processes and comprehensive in-house technical capabilities. We employ the highest quality standards and safety protocols to ensure the safety of our teams, partners and site personnel while delivering the best in turn-key network solutions to you.
Our full-service solution includes municipal, regional, MTO, conservation, railway, hydro permit preparation, submission and approvals, as well as coordination with local utilities and transportation services. Our in-house team of professional engineers, CAD technicians, designers and project managers work hand-in-hand on a daily basis with our field staff, to maximize efficiencies, solve technical issues and deliver superior results in cost-effective and timely fashion.
"I wanted to thank you again for making our build project such a great success. This was one of the craziest years in history and there was a lot riding on it. Your team made it a real pleasure to work with and handled each challenge extremely well, from the tight schedule, to working in an environment with restrictions from our landlord and our demands on how to handle the construction schedule. The most impressive thing to me was when your team came across a challenge, they always came to me with a viable solution. From the start of the process to the finish, it went very smoothly. I was impressed with the professionalism of you and your team. Having worked with construction crews before, I think you have some of the best people, hands down. I look forward to working with you and your team again in the future."