We also boast the use of 12 directional boring machines along with various underground crews. These units will allow for trenchless installations with such applications as installing multiple conduits under concrete and asphalt.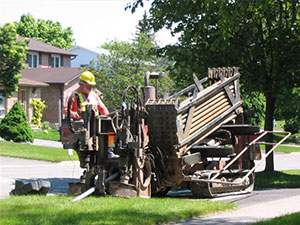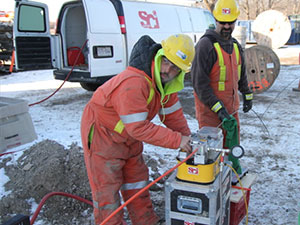 These directional boring crews have over ten years of experience. Working in the communication business for a majority of the projects each machine will install on average one hundred meters a day. The conduit on average will be from 100mm to 300mm in diameter. Placing large pre-cast manholes, poles and building multiple, customized sites, is achieved easily by this diverse group.
To complement our directional boring machines, we also have a large fleet of construction vehicles allowing us to perform with excellence for any job. Backhoes, diggers, trenchers, we have the equipment and the expert staff for all types of Utility works.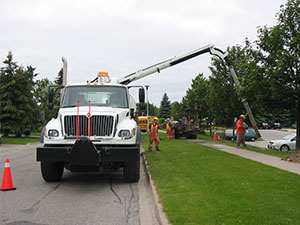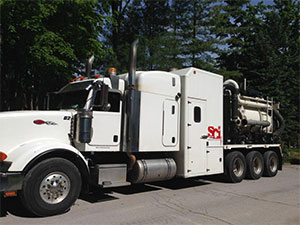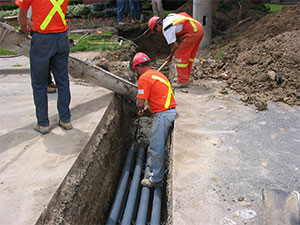 For sensitive areas where the ground must be removed and the ability to use typical construction power equipment can not be done, we also have a group of hydro-vac excavation equipment. With the use of high pressure water and a large vacuum, we are able to create very accurate holes, exposing utilities and structures without any damage. Where many other companies have to contract this equipment to complete some jobs, we have this available to us everyday, anytime, any job.